June 10, 2019
Who is this funny man and can he really play the banjo?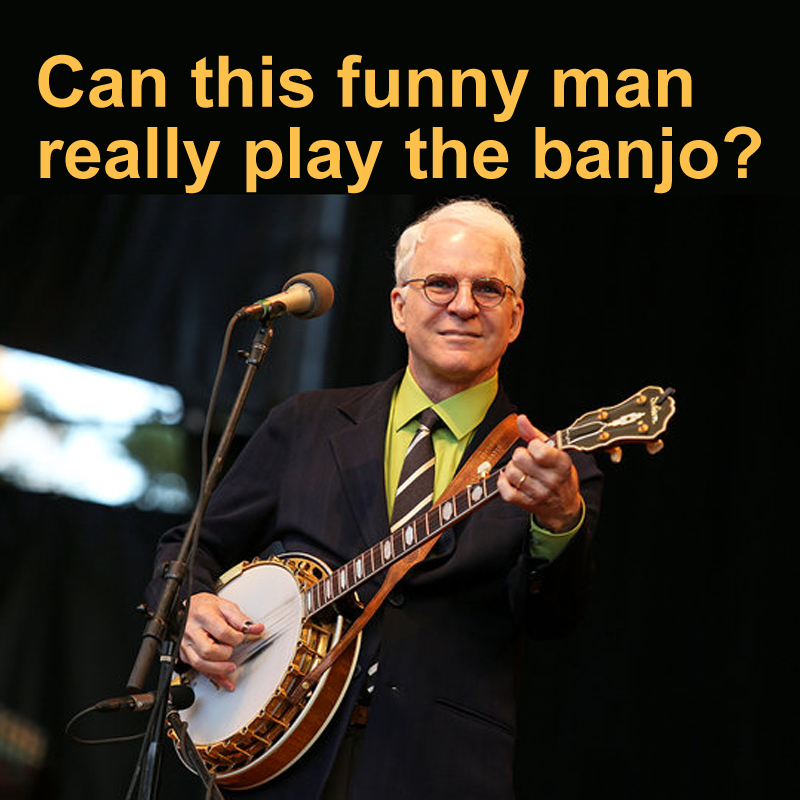 This American actor/comedian studied philosophy in college. He was able to turn a successful career as a stand-up comedian into an even more successful career as a star in movies like The Jerk, Three Amigos and Trains, Planes and Automobiles
If you guessed Steve Martin you are correct.
And yes, he can play the banjo. In fact his first solo music album, The Crow: New Songs for the 5-String Banjo,  won the Grammy Award for Best Bluegrass Album in 2009.